WhatsApp is also a product of Facebook. Like Facebook, we also need to protect after WhatsApp .Like Facebook, we also need to look at WhatsApp Protection. WhatsApp nowadays has crossed over 60 Million users in the whole World. Therefore, WhatsApp needs to be secure. WhatsApp has used end-to-end Encryption between the user's conversation which is a good thing. But, Everything is possible in this world.
Nearly in each country, most of the WhatsApp accounts are being drooled due to some various sanities. Human privacy is the most valuable thing in the Whole universe. We daily chat with a lot of people and send Media files which are very important to us, and we never want to share them with anyone. It hurts a lot when our private details would be leaked or divided by some unknown or known persons. It offends people a lot.
Hackers usually try their best ways to scam someone. And On WhatsApp, a daily new scam is being invented to breach users data. Innocent Users are not conscious of that type of scams. They only want to enjoy the new and modern features to surprise their Family members or friends.
Also Read: Top 5 Ways to secure Facebook account from Hacking and Spamming 2018!
Hackers invented the modern alternative WhatsApp apps which can offer a vast and infinity features which are very surprising for the users. For example, WhatsApp has restricted their users to upload more than 30 seconds video in the Status Sectio but, By Using WhatsApp alternatives, you can quickly post a video status with no time restriction which is good. But, always keep in the mind that the WhatsApp does not officially introduce these features. So, there chances for your account leakage because you are using a WhatsApp alternative (unofficial) in the greed of more characteristics.
In this case, we should need to use WhatsApp in limits. We should not cross the WhatsApp limits in the greed of unique features. WhatsApp protection is necessary.
In the following, I am going to share the three killer tips to enhance your WhatsApp Security level and save your privacy.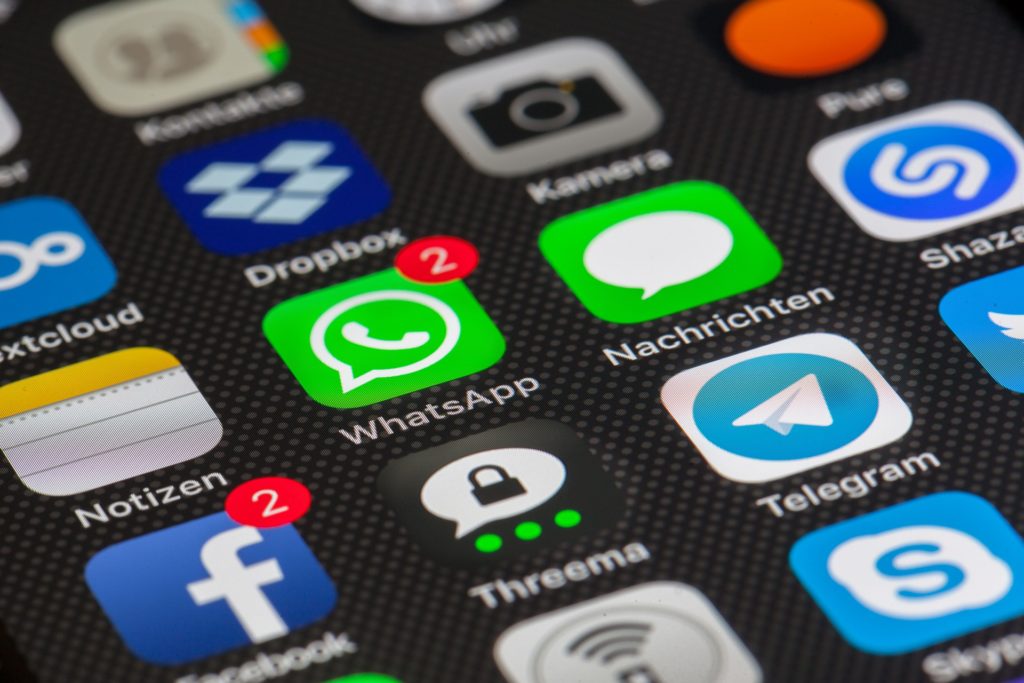 1. Never Install WhatsApp Alternative Applications for WhatsApp Protection purpose.
Many users install WhatsApp alternative applications which entirely work like original WhatsApp. But, It provides some handsome and additional features to surprise people. Keep in mind; these applications do not belong to the original WhatsApp. By using such apps, You are not end-to-end encrypted because when you send a message or media to someone, it firstly travels to the alternative app developer than to the original WhatsApp which means that there is not end-to-end encryption and there are chances of your data leakage.
I believe it provides us with cool features like Hidden Online Appearance E.t.c. But always remember that it is not official WhatsApp which means it can breach your data anytime. So you should not use them in the greed of some unofficial features. On the market, there are many WhatsApp alternatives are available:
GB WhatsApp
WhatsApp Plus
WhatsApp Gold.
These are the primary alternatives of  Whatsapp which comes with some additional but insecure features. So there is no mean to use them to protect your Privacy.
  2. Avoid clicking on malicious links.
Sadly but true, Our misunderstanding is our common mistake. You might have seen many forward messages in WhatsApp in which you have asked to click on the link to perform a particular function. It may be a game or something else. By clicking on the link, it means that you are sharing your IP address with the link developer and by using your IP address he will be able to trace your location. That is a significant threat of clicking on the unverified links.
Sometimes by clicking on the links, it may install some applications to your smartphone which may contain some malware. So, I never suggest you click on the forwarded links before verification.
It redirects you on another ad by clicking on the links. So, it very dangerous. You don't have to click on unofficial links. It might produce a virus to your smartphone, and there are chances for the leakage of your personal and vital data.
So be careful by clicking on forwarded links.
3. Never share your smartphone with anyone.
By sharing your smartphone with someone your Whatsapp Protection is zero, there are possibilities for the leakage of your WhatsApp messages which is very offensive. Every single application creates its files in the device or external storage, Right?
Other applications, WhatsApp also creates Backups, & databases. Finding the databases of WhatsApp is straightforward. By navigating to the device/WhatsApp/databases/, You'll be able to find the databases of WhatsApp. If someone copies your Whatsapp databases, then it is effortless to see your messages by merely decrypting the msgstore file.
So Never share your Smartphone with anyone. It leads to a significant leakage.