Introduction
Grammarly Is an application that features Punctuation, proof-reading, Any Grammatical Mistake fixing, and also tells synonyms so we can make our wordings heavy. My purpose for distributing such accounts is mainly to help students and to gain subscribers too. I do not share the username and password but share a method by which a person can access premium Grammarly features without the need for a login ID and password.
I generate the cookies and then share these cookies so, people can use them. Cookies in internet language are the memories of the browser stored in a server database. In other words, I am giving you the memories of my browser so that you can access the Grammarly premium features.
Note: If telegram link is not working then use VPN to access it. Our telegram username is @premiumgrammarly1
Join the Facebook group for more information: https://www.facebook.com/groups/premium.grammarly1
Precaution notes:
 Do Not Log out ever or the cookie will expire.
 Try all the cookies, if cookies don't work, that meant they expired waiting to be updated
How to Use Grammarly Premium?
Step 1:
Install Google Chrome extension accurately named as j2team cookies.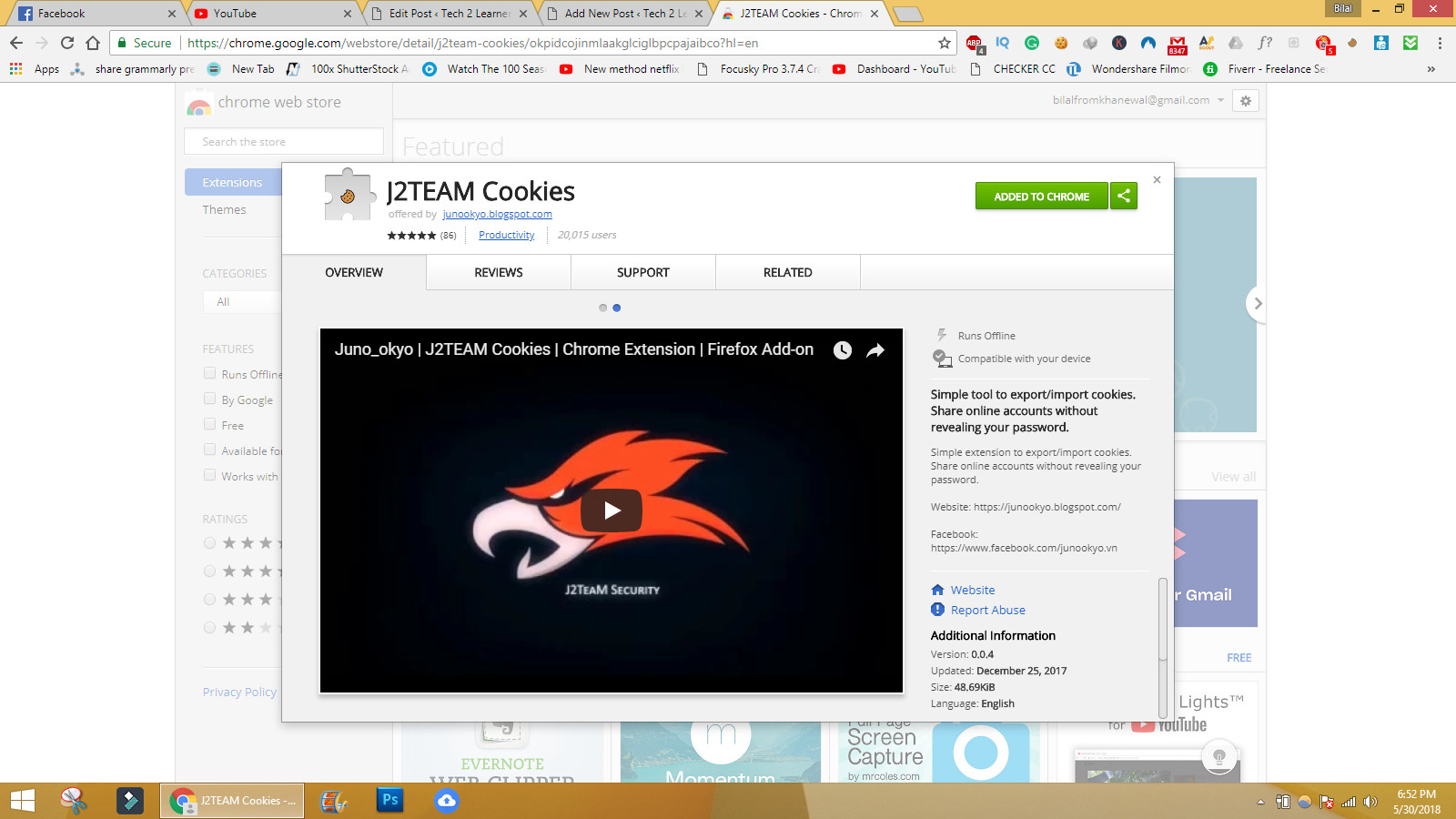 J2team cookies Chrome Webstore Downloading link: j2team cookies This extension is available free on chrome store. If you don't find it, the video is also available down below to check the tutorial.
Step 2:
Open the Grammarly website and click on the J2team cookie extension icon. After that, click on the import button.
Step3:
Download the attached .rar file attached at the end of this article and extract it using any extractor program and then import the .json file to your J2Team cookie. Try all the JSON files if one not working for you.
Now reload the page, and you will be automatically logged in.
In case the same page appears, try the other cookie or wait to be updated.
Read also: Top 5 alternatives of Grammarly
<
Now use this file in the import option, and it will automatically log you into your Grammarly premium account.
Get the JSON file (Cookie):

Want Buy Grammarly 
.