Besides Audio, Video is also a significant part of Video Editing. Video Editing usually enhances the Quality of Video. For video editing, we require the video editing software.
Video Editing Skills Helps in many conditions such as You can Start Your own Video Editing business through Your Skills. You can Upload Your Videos On YouTube Platform to earn some money E.t.c. Video Quality always reaches people to You.
People like the Content through the Video Editing of Your Project. So, For Video Editing, we use Programs in Our Windows, Mac Machine. Some Softwares Bring Professional While other brings Basic Features (It primarily Depends upon Your needs).
So, if you are a beginner and want to avoid professional video editing software, this article is moving to help you a lot. I have covered the 3 top video editing software that will undoubtedly increase your editing experience and will make you perfect to use the professional video editing software.
Also Read: The Top 3 Killer Tips to Enhance WhatsApp Security!
Top 3 Video Editing Software for beginners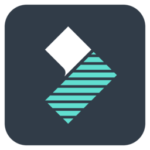 Filmora By Wondershare is the most useful and essential Video Editing Software. It Offers many features to Edit Videos.
Features
Wondershare filmora Provides with Cool Effects, Many incredible Texts and much more. It Comes with Pre-installed Screen Video Recording that helps You when You are making the Tutorials E.t.c. Filmora offers two Modes Light and Dark mode. You can use both of them. Its Dashboard is Straightforward. It provides drag and Drops Features. You can also Edit the Audio of Your Project. However, there are some limitations in Wondershare Filmora. They give you a free 30 Days trial to use; Therefore If Filmora Completes Your needs then, You can Consider it as Your essential Video Editing Software by buying it. Download link Button is at the top (It Expires After 30 Days trial):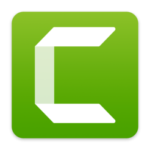 Camtasia Studio by TechSmith is Very simple Video Editing Software. If You are a beginner then, I suggest you use Camtasia Studio. It Comes With with Outclass Features.
Features
It Offers Effects, Animations, Captions, Noise Removing, Live screen Video Recording, Audio Editing and many other cool features. Its Interface is very very simple. You can merely Drag and Drop everything that You will edit in Your Timeline. It also Provides Video Splitting, Video Cutting Features. You can Edit the Screen recorded Video Perfectly with Mouse Clicking, Zoom in & out Features. Lastly, I will say if You want to use necessary and straightforward Video editing software then, Camtasia Studio is the best one for You. It also Comes with 30 Days trial So, You will have to buy it to use continuously. Download link is above at the name of Camtasia studio (It Expires After 30 Days Trial):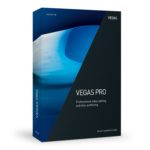 Vegas Pro by SONY is a bit Advanced Video Editing software as compare to Filmora and Camtasia. Vegas pro Comes with very Outstanding Features. You can Edit Everything in Everyway If you are good at Video Editing.
Features
It Offers the Cool Effects (You can also use Fireball E.t.c Effects in it). Vegas pro helps You to make intro Videos for Your Brand, helps to make lower thirds Of Your Videos. It is the most Customisable Professional Video Editing Program. Sony Vegas pro Works Efficiently. You can also Enhance Your Object by the incredible Filters that Sony Vegas provides. If You are Professional at Video Editing then, I will always Recommend You to use this Sony Vegas Pro. It is a pro Video Editing software. Therefore it is also Paid like others. It Gives 30 Days free trial Period So If it Completes Your needs, then You can buy it without feeling. You can Download Sony Vegas Pro by the above Download link (For 30 Days Free Trial):